Happy Customers!
Who better to show you how happy they are with the hammocks but the rats themselves?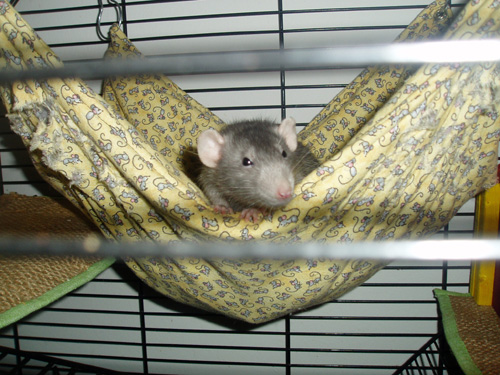 This is Nelly, a long time customer. She thinks she looks beautiful in this yellow mouse-print fabric!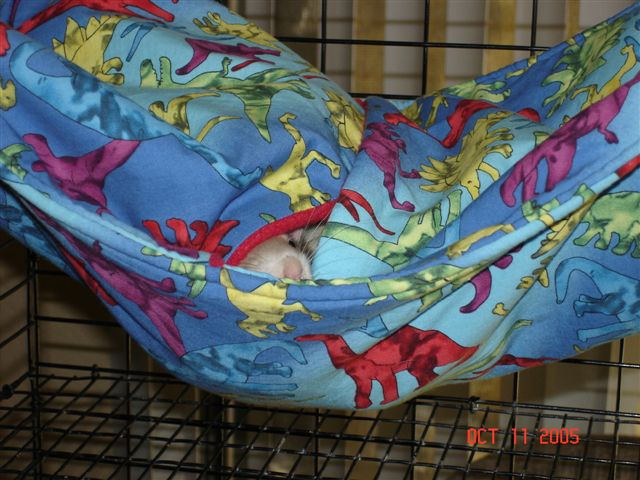 Kiefer loves to snuggle up in his dino hammock!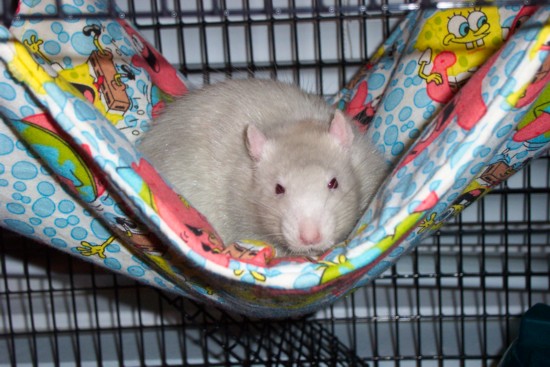 Darrin thinks his Sponge Bob hammock is JUST right!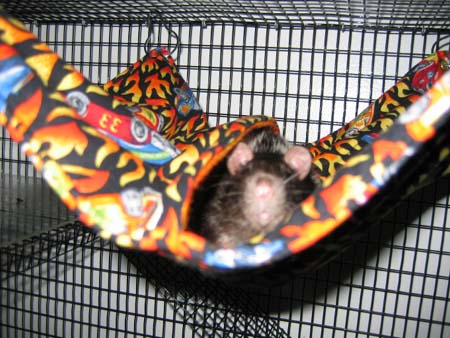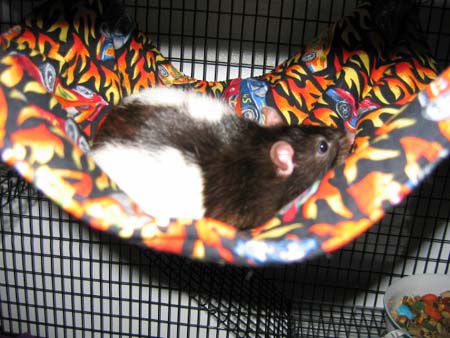 An email from the mom of some of my customers:
Monk is the one you can see just his face and Grissem is the other one. Aren't they the cutest?! Thank you so much and I know know where I will be ordering more!! The size seems good because most of the time it is just 2 that lay on them. I might get a bigger one for the winter months.
I know I have some happy ratties now with cool looking hammocks!!
Thank you so much!
Ducky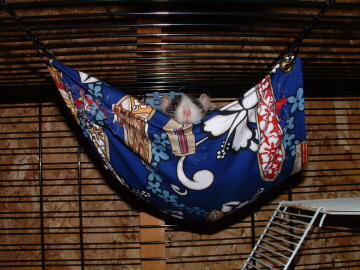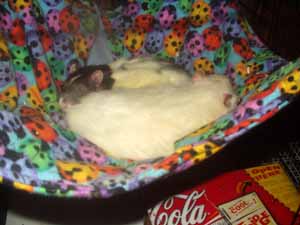 These ratties think hammocks are the best spot for snoozin' and snugglin'.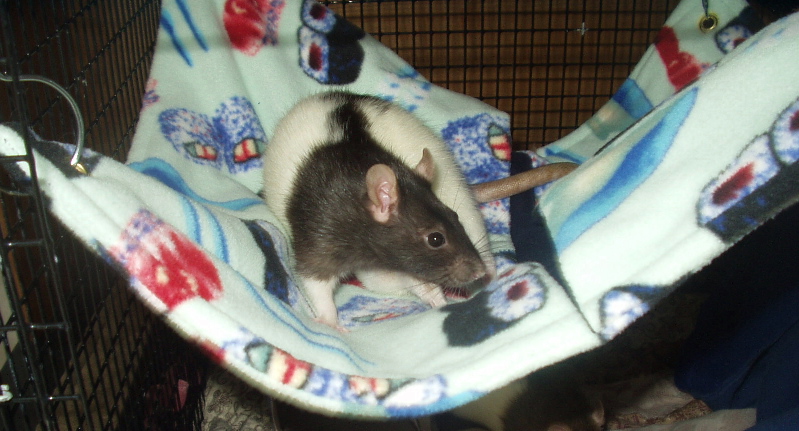 Minnie thinks sushi is GREAT!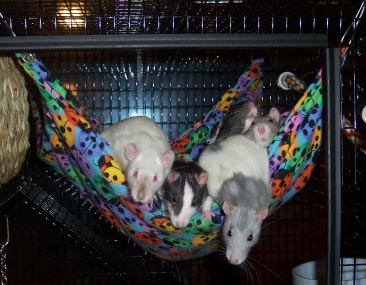 Just how many rats *can* you fit in one hammock?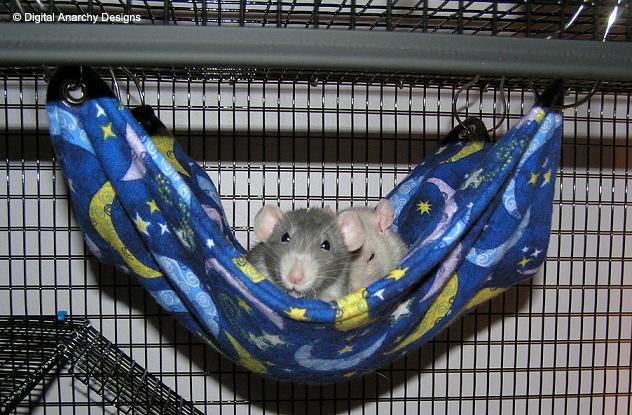 Shadow Wolf's critters think that their hammock is the BEST place for snuggling!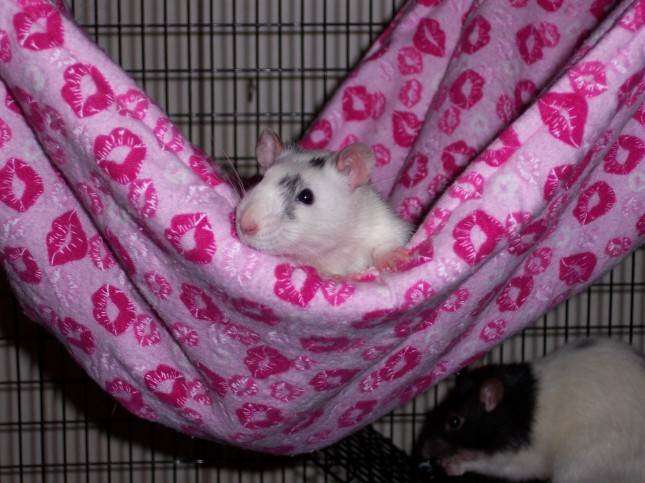 Chupacabra poses in her Bee-u-tee-ful hammock!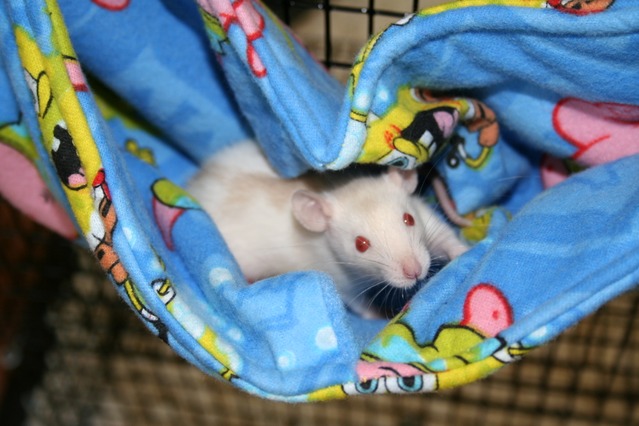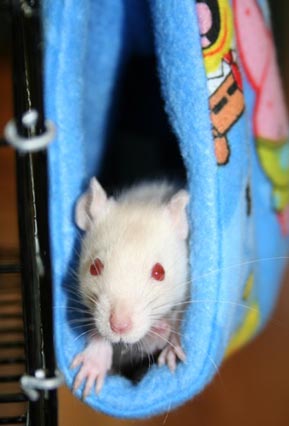 Butterscotch loves her Spongebob hammock and matching tube!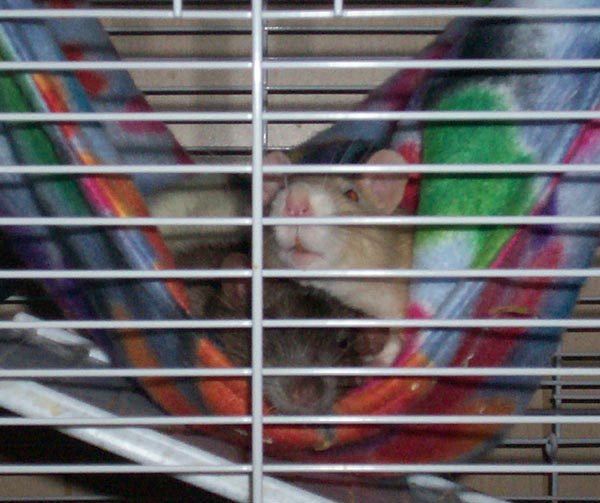 OrlandoBloomNut's girls LOOOOVE their hammock!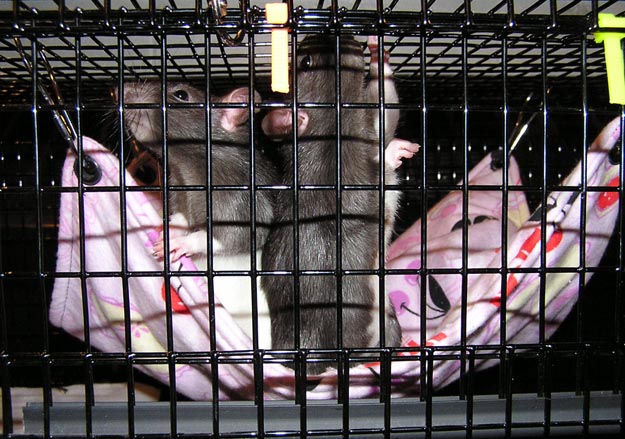 Paris and Jenna love that their hammock puts them so close to the top of the cage... all the better for planning that escape to raid the yogie jar!
Like what you see? Please return to my home page for ordering info.